"Not what we have, but what we enjoy,
constitutes our abundance."
Epicurus
Your beliefs create your reality. Abundance means to Be, Do, and Have a life filled with Love, Joy, Harmony, Peace, Health, and Vitality.
The Laws of Abundance & Manifestation is discoverable & steadily hold the promise of expansion and Joy. Finding & Creating Your Life's Work will bring you more Abundance than any other single action you can take. Money will be a by-product of doing what you love. You can learn to create what you want using Energy.
​
Manifestation is the process of bringing ideas, dreams, concepts form your imagination & inner world into the outer world. Having Money & Things are NOT as important as MASTERING the process of creating them.
It's Time to Remember how to access the Power of the Energy that Creates Universes.
SUGGESTED LEARNING OUTLINE
Start with the FREE Material
​
Starting with Lesson 1, this site is Loaded with FREE material and Lots of Tools & Shared Resources.
Following the Lessons one by one, you will get a feel of what this Program is about, and if it suits you.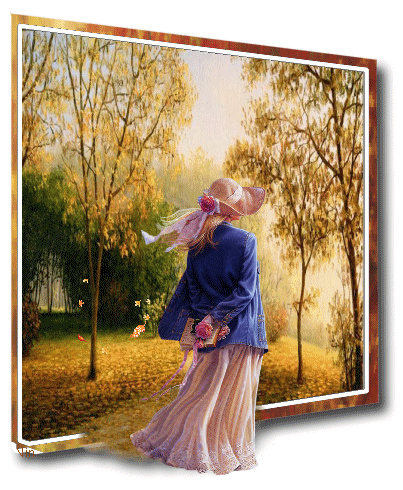 Taking the Courses, Programs & Lessons as Self Study
​
It is our experience that those who are really committed to Soul Progression work, have no problem staying on the Program and keep up with the "workload". Enrolling/ Subscribing into the Mentoring Program will do that.
To accommodate the highest learning outcome, we suggest you commit to the Program for at least one year. Read More.
For Your Convenience, the Program/ Course is Divided into Lessons
~ Follow the Lessons in Sequential order.
~ Do not skip a Lesson as they built upon each other.
~ Repeat the Lesson / the Meditations if you need to.
~ Come back to a Lesson & the guided Meditations if/ when you need to.
~ These Lessons are part of a Total Transformation Program and should be followed and completed as such.
Expand your understanding of manifestation & the processes you can use to create in the most beautiful, radiant ways.
​
Increase your abilities to manifest those circumstances, relationships and situations that are for your highest good and add light to all life.
Learn to Flow ... with Ease & Grace.
There is a current that runs through our Reality Field. It exists throughout the Universe, & it exists throughout All-That-Is. It is the basis of our physical world.
Some are aware of this energy, but most humans are unaware of it.
​However, everyone is affected by it. This universe of invisible quantum vibrations is referred to as the Zero Point Field/ Unified Field.
Power Principles for Creation & Manifestation
Learn to Co- Create your Preferred reality, instead of walking into one created for you by others of by default. Forget About Traditional ways of Goal Setting- CREATE from VISION & INTENTION.
​
​
​
​
​
Power: Releasing the Old, Initiating the New
​
​
How to Change your Frequency to Change your Reality
Live a Miraculous Life
​
- The Abra-Ca-Dabra Experiment
" Where ever you go, go with ALL your heart"
​
- Positive Momentum Experiment
Codes / Programs of the ISP
The Law of Attraction/ Attention/ Participation
We are Energy & Consciousness in a Vibrationally Based Universe​.
​
The Law of Attraction/ Attention or Law of Affinity states that whenever energy is broadcast out into the universe is joined by (or attracted to) energies that are of an equal or harmonious frequency, resonance or vibration.
​
​
Trust the Power of the Stream
​
The solid, stable world of matter appears to be sustained at every instant by an underlying sea of quantum light - or also called the The Flow.​ It is the natural, effortless unfolding of our lives in a way that moves us toward wholeness and harmony. It is a space of utter potentiality. It is the "blueprint" phase of reality, where the physical world is organized at a deeper level.
Page under construction
​
​
​
​
- Wisdom: Choosing from Infinite Possibilities
​
- Focus on what You Want
- Another Way of Choosing
- Inspiration: Expressing the Highest Light Within You
- The 101 Dalmations Experiment
Codes/ Programs of the ISP
The Laws & Principles of Manifestation
These principles, Laws & Rules of Engagement are TOOLS to playing the Game in ISP, as such it is Codes and Programs that run within the ISP. Unless you understand & use these Codes/ Laws/ Principles Consciously, you will be creating & manifesting by DEFAULT in the ISP.
​
Co-Creating with Your Soul
Creating Flow in Your Life
​
- What Ripple do you want to create in the World Today ?
​
- Principles of Manifestation
​
​
​
​
​
​
​
​
​
​
​
- Making the Flow Go
​
- Techniques to Increase Flow in Your Life
​
- You Too are a Field of energy
Discover the Direction of Your Flow
- The Feeling of Being in Flow
- Creating Harmony & Dissolving Limitations
- The Super Hero Experiment
Take Inspired Action &
The Art of Effortless Action
- Just Do It !
- You are the Only Person Responsible for your Greatness.
​
- Stay in Your Flow